Be Prepared
If you are experiencing a medical emergency and require immediate help, please call us.
Eye injuries like cuts, scratches, foreign bodies in the eye, burns, chemical exposure, or blunt force trauma can all constitute an eye emergency. The key to protecting your vision and eye health is acting fast.
If you're not sure, please contact us right away. If our office isn't open, call 911 or head to the emergency room at the Owen Sound or Barrie hospitals where there are ophthalmologists on call.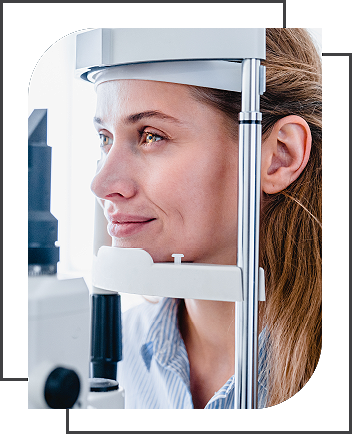 Signs & Symptoms to Watch For
There are signs and symptoms that can indicate a medical emergency for your ocular health. These include:
Partial or full vision loss
Different sized pupils
One "lazy" eye
Bulging eye(s)
Burning or stinging
Eye pain
Double vision
Redness & irritation
Light sensitivity
Bruising or bleeding around/in eye
Discharge from the eye
Severe itching
New or severe headaches
Acting quickly during an eye emergency could be the difference between protecting your vision and permanent damage.
Act Fast & Contact Medical Services
You can help reduce the risk to your sight by taking some first aid steps.
DO
Rinse your eyes with waterSeek medical attention immediately
DON'T
Rub or apply pressure to your eyesRemove foreign bodies stuck into the eyeUse tools/products on your eye
Your vision and ocular health are not worth the risk of ignoring potential issues. No matter how insignificant an injury may seem, it's important to protect yourself from permanent damage.
Contact our clinic, contact your local health authority, or dial 911 for immediate medical attention. Collingwood Optometry
We're located right off Hume Street across from Collingwood General and Marine Hospital. If you have any trouble finding us, please give us a call.
460 Hume St. Unit 1

Collingwood

,

Ontario

L9Y 1W6
Office Hours
Monday

:

8:45 AM

–

5:00 PM

Tuesday

:

8:45 AM

–

6:30 PM

Wednesday

:

8:45 AM

–

5:00 PM

Thursday

:

8:45 AM

–

6:30 PM

Friday

:

8:45 AM

–

5:00 PM

Saturday

:

Closed

Sunday

:

Closed
CWood Eyecare
Find us off Hurontario Street, just down from Collingwood's Town Hall. If you have any trouble finding us, please give us a call.
115 Hurontario St. Suite 203

Collingwood

,

Ontario

L9Y 2L9
Municipal parking available on Hurontario Street or Ste Marie Street
Office Hours
Monday

:

9:00 AM

–

5:00 PM

Tuesday

:

9:00 AM

–

5:00 PM

Wednesday

:

9:00 AM

–

5:00 PM

Thursday

:

9:00 AM

–

5:00 PM

Friday

:

9:00 AM

–

5:00 PM

Saturday

:

Closed

Sunday

:

Closed