Preserve Your Vision & Protect Your Health
Diabetes is the leading cause of preventable blindness in North America. This health condition increases a person's risk of developing certain eye conditions and diseases. Eye exams can help identify diabetes early, allowing people to get treatment right away.
It's important to schedule and attend regular eye exams to help protect your health and preserve your vision. Contact us today to learn more about how we can help you.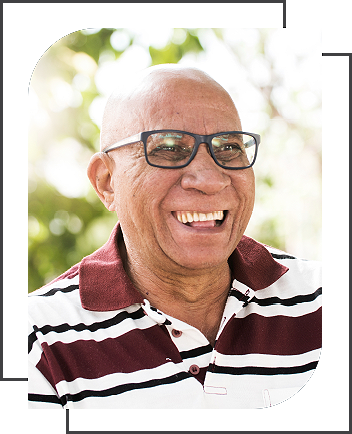 Take a Proactive Approach to Your Health
Diabetes can cause diabetic retinopathy which can lead to vision impairment and blindness. Having diabetes for a long time and fluctating blood sugar levels are both risk factors for retinopathy.
The prevalence and impact of diabetes on vision is so profound that annual eye examinations are strongly recommended for people of all ages.
Your optometrist will perform a variety of assessments to test your vision and look for any signs or symptoms of eye diseases.
How We Examine Your Eyes
Retinal Imaging Optometry
Retinal imaging optometry has come a long way. We can now diagnose and manage eye disease early and minimize the impact on your health with the advent of retinal photography. For people with diabetes, annual imaging is recommended.
Optical Coherence Tomography
Optical coherence tomography (OCT) is noninvasive image testing that uses light waves to take cross-section pictures of your retina. Your eye doctor can see each of the retina's distinctive layers with OCT, as well as map and measure their thickness.
Dilation
Dilation is a diagnostic technique that uses drops to widen the pupil and allow your optometrist to get a better view of your retina and back of your eye. People with eye conditions and diseases, or health conditions like diabetes, may be asked to come in for dilation.
This procedure gives your eye doctor a better understanding of your ocular health.

Book Your Appointment Now
If you have diabetes, it's important to schedule and attend annual eye exams with your optometrist. You may be asked to come in more frequently to ensure your vision and eye health are being treated properly.
Book your next appointment today. Collingwood Optometry
We're located right off Hume Street across from Collingwood General and Marine Hospital. If you have any trouble finding us, please give us a call.
460 Hume St. Unit 1

Collingwood

,

Ontario

L9Y 1W6
Office Hours
Monday

:

8:45 AM

–

5:00 PM

Tuesday

:

8:45 AM

–

6:30 PM

Wednesday

:

8:45 AM

–

5:00 PM

Thursday

:

8:45 AM

–

6:30 PM

Friday

:

8:45 AM

–

5:00 PM

Saturday

:

Closed

Sunday

:

Closed
CWood Eyecare
Find us off Hurontario Street, just down from Collingwood's Town Hall. If you have any trouble finding us, please give us a call.
115 Hurontario St. Suite 203

Collingwood

,

Ontario

L9Y 2L9
Municipal parking available on Hurontario Street or Ste Marie Street
Office Hours
Monday

:

9:00 AM

–

5:00 PM

Tuesday

:

9:00 AM

–

5:00 PM

Wednesday

:

9:00 AM

–

5:00 PM

Thursday

:

9:00 AM

–

5:00 PM

Friday

:

9:00 AM

–

5:00 PM

Saturday

:

Closed

Sunday

:

Closed